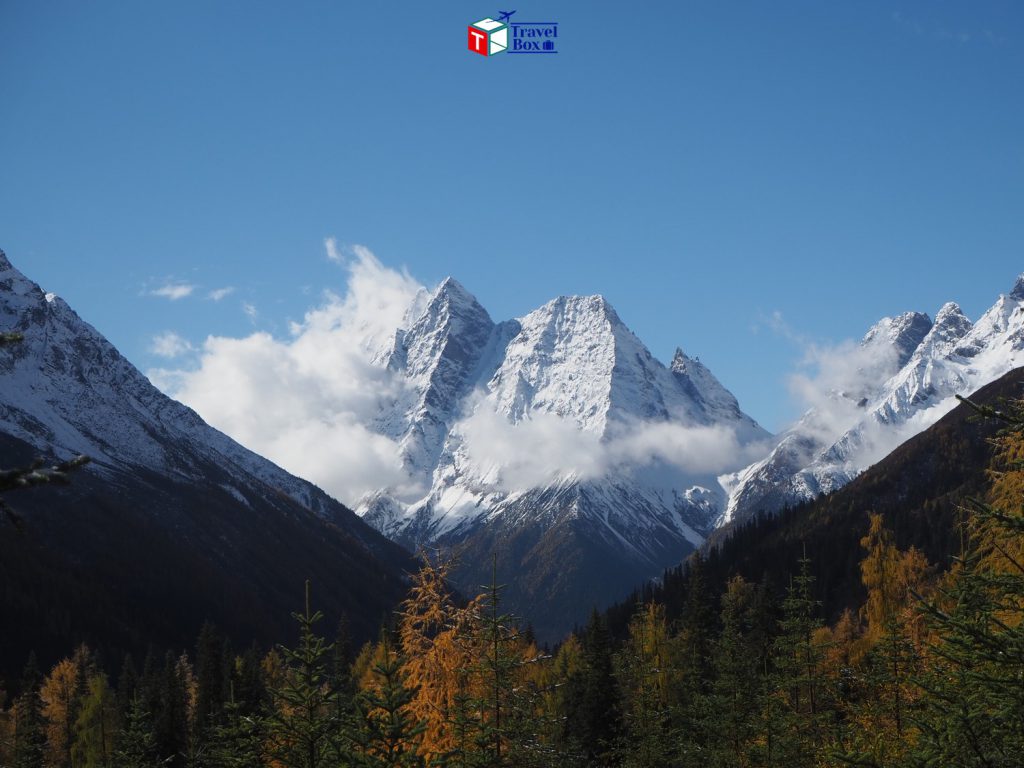 Since I was a teenager, I found out about one of the bucket lists that is worth for everyone to exploring there, Jiu Zhai Gou Valley. I have grown up, explored, and promised with my beloved one that one day we will go wandering there together. It also matches perfectly with my dream to visit Chengdu one day. Why? Because I heard their story about cuisine, a unique and authentic Sichuan style, which I was told that if some restaurants serve an unpleasant dish for their clients they will have no place in the market and subsequently will be forced to shut down. At that moment, I always think it is a fascinating story that I need to see for myself.
This is my inspiration and no one knows where and how my journey will be ended at the final stage.
Unexpectedly, I had a chance to join with group of friends to visit Chongqing and Chengdu city this time. However, we could not make it to Jiu Zhai Gou due to severe natural disasters that enforced them to close the national park without unannounced reopen date. Thus, I and my friends chose to include Mount Siguniang in our itinerary instead. (Siguniang in English means 4 most magnificent ladies – Four Sisters Mountain.)
The beginning of our journey
Our trip started with 5 days in Chongqing, 3 days in town
and other 2 days in Dazu Rock Carvings and Wulong Karst National Geology Park, the well-known movie scene – Transformer and Curse of the Golden Flower that brings our group to Chongqing. I had not much idea about Chongqing and I just followed my crews to relax and rather looked forward to enjoy in Chengdu, the second part of our journey.
When I first got off from airplane, I was stunned with the fog and pollution I inhaled. That started our discussion with my friends on Chongqing as No. 3 highest pollution city in the world, after one city in Turkey and Beijing. The city has been developed so fast, which nowadays they have all necessary public facilities around the town. I still do not know the
reason of development but now I realize much better that China can do anything other countries cannot. To help you understand more, Chongqing in about 10 years ago was undeveloped and quite unsafe for tourists as there are group of mafias that control the city and harass people specifically tourists. If I had not travel to Chongqing I would never find out about this kind of interesting story.
I would say as a matter of fact every place has their distinctive charms. In Chongqing, I also found that cruising along the Yangtze River in the night is quite spectacular as I could spot the local activities and several places to chill along the river. I do believe cruising in any river
would be different in their style. Another one I enjoyed so much is walking around Ciqikou Ancient Town in the evening til late night and took a break at the live music café and pub restaurant. That was when I discovered local street food such as Mala squid, and other barbecues whilst found my secret spot in Chongqing.
Day trip outside Chongqing is also nice. Dazu Rock Carvings is too exceptional but if you want to find hideaway place please take more time inside Shengshou Temple, where you can walk through five ritual halls and end up climbing the stairs to feel the fresh air.
About Wulong Karst, I would say Longshuixia Fissure Gorge will be my highly recommendation if you love the nature so much. I had not much time there but I was enthusiastic with the shape of mountain and rock and how the fountain meet the river.
From Chongqing to Chengdu (400km.), we have to take a bullet train with only around 2 hours. As we did not plan strictly, we had reserved the train ticket but we could not make it in time and that was my first experience missing the bullet train. It was very tired as we were running from hotel to metro and metro to the station, arriving before departure time about 3 minutes but the gate was closed. Luckily, we can reschedule our train ticket without any additional fee. This made us realize more about time planning for the rest of our journey and also in our daily life.
Travel will always teach you something valuable.
Chengdu: story about Cuisine and disCovery
[Chengdu girl is so nice and panda is also super cute.]
When we travel to different cities, comparison always happen. In this case was about Cuisine, as Chongqing and Chengdu are also perceived as traditional Mala style of Sichuan Province. After I have tried all type of food including local street food, bbq, noodles, and hotpot, I would say Chengdu has much more cooking style since they have considerably balanced between delicious and spicy that made the dish quite remarkable. While Chongqing focus mostly on spicy specifically Mala made us feel more numb on tongue and mouth, though it was great especially with first bite.
Our 6 days trip in Chengdu was fabulous even though we met a bad weather in Leshan, Big Buddha and Emeishan, The first Buddha temple in China. Thus, we had a tough time trekking while it was raining quite heavy. However, we still discovered our unforgettable places like Chinese style bridge at the end of Leshan trekking and Qing Yin Lake and Pavillion inside Emei Mountain. They both made us special feelings and we used significant time to explore these unseen things.
Our discovery was not only in Siguniang Mountain but it was everywhere we went.
Still, Siguniang Mountain was the highlight of our journey. Our time (Mid of October) visiting there was perfect as the weather was not too cold for us even though it was at one digit Celsius. But if later than this, the weather might be minus. Another best period to visit there is April-May as you can still see the snow at the top of mountain but the weather is quite better for trekking. This destination could be as great as Jiu Zhai Gou and we were really happy every minutes in the mountain, It was too chillaxing and it really could relieve our stress before going back to work life again.
I have to tell you this place only requires basic walking inside the valley. Therefore, it is a perfect destination for anyone including kids and elders.
What I learned more about traveling in China, apart from pollution that I felt, are technology and language. Facial recognition technology is fully developed, they can keep all your traveling data including hotel and attractions, and hence no one can hide inside their country. About language, it is still difficult to travel in China if you cannot speak Chinese. Our journey was survived because of my only friend who did everything from ordering food, buying ticket, asking the direction, and negotiating with local people.
One tip I would like to share is that you should make a reservation with hostel as it is the only place where they can communicate English very well and that made me feel more comfortable.
Brief itinerary of 11 DAYS Trip
DAY 1: Hong Ya Dong Complex and Yangtze River Cruise
DAY 2: South Hot Spring (Chinese Onsen) and Ciqikou Ancient Town
DAY 3: Dazu Rock Carvings one day trip
DAY 4: Wulong Karst National Park one day trip
DAY 5: Eling Park in Chongqing and Wide and Narrow Alley in Cheng Du
DAY 6: Wuhou Temple (Three Kingdoms period), Jinli street, and Leshan Big Buddha
DAY 7: Emeishan, the first Buddha temple in China
DAY 8: Giant Panda Breeding and Rilong Town of Siguniang Mountain
DAY 9: Siguniang Mountatin – Shuangqiao Valley
DAY 10: Yingxiu Earthquake Township and Chengdu nightlife
DAY 11: Back to Bangkok
Preliminary budget of each item
Total: around 40,000 THB
Airfare: ≈4,000 THB (Airasia without loaded baggage)
Hotel 5 nights in Chongqing: ≈3,000 THB
Dazu and Wulong day trip: ≈4,000 THB
Hotel 6 nights in Chengdu: ≈4,000 THB
Private car rental with driver 5 days in Chengdu: ≈6,000 THB
Leshan, Emeishan, Panda, Siguniang: ≈8,000 THB
Transportation including bullet train: ≈2,000 THB
Food and beverage: ≈5,000-10,000 THB
Visa application: ≈1,500 THB
My suggestion for your journey
With my first experience in Sichuan Province, I would suggest to have lesser time in the town and more time for the national park. Therefore, if you have only 5 days visiting Chengdu, you need to have minimum 2 nights at Siguniang Mountain, or Jiu Zhai Gou Valley (if open), or Ya Ding National Park. Alternatively, you can possibly book air ticket by arriving at Chongqing instead to have day trip to Wulong at least and departing from Chengdu, but you would need fewer days more not to rush out your trip. Because travel is about experiencing in your unique way and absorbing your moment slowly but also as much as possible.
Should you have any additional inquiries, please do not hesitate to contact us. I am more than eager to support you 🙂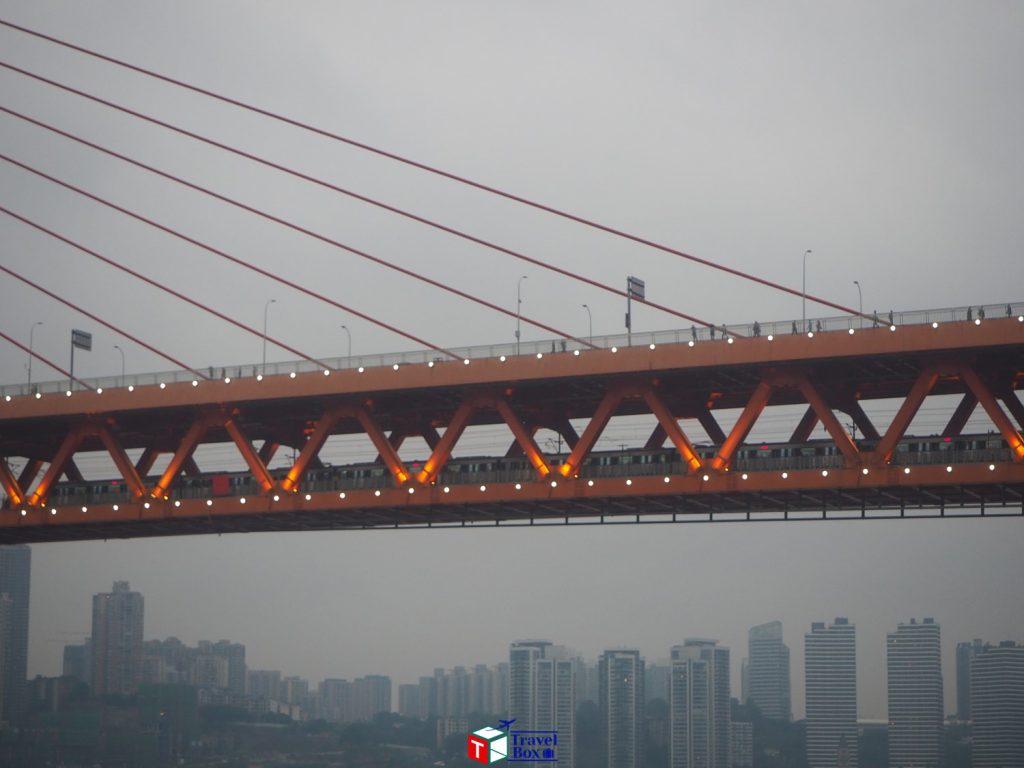 The pollution in Chongqing and Chengdu made us not to see the sunlight or cloud. Only in Mount Siguniang that we met the sunlight, and it helped us a lot to stay in the cold weather.
Mala squid made me feel numb as same as injection at dental clinic. Not only me but my friend also felt the same way.
You can find mala bbq street food everywhere in Chongqing and Chengdu. It is very traditional cuisine and worth to try once at least.
Xiao Long Pao is one of the few cuisine that has no Mala inside.
Live music pub in Ciqikou made our night walking so lively, and the owner was very kind. But you need to be able to speak Chinese to get on with the conversation.
This activity brought us back to where we used to watch Chinese action series, it was quite unusual. It costs only 5 Yuan for 1 time and my friend actually did it for 3 times.
We needed to take bullet train from Chongqing for 1 hour and taxi for another 40 minutes to finally reach the entrance of Dazu Rock Carvings.
Dazu Rock Carvings is so exceptional, the earliest carvings were begun in 650 AD during the early Tang dynasty.
Another masterpiece that was built in Dazu Rock Carvings has attracted several photographers and artists to capture and depict.
Discovering unique spot will always complete your journey. This one was taken in Dazu Rock Carvings.
Shengshou Temple is where I felt peace, it would be great to have longer time walking, paying respect, and watching people inside the area.
Statue inside Shengshou Temple is situated at the last ritual halls where I needed to climb up the stairs.
This is how to relax like local inside Shengshou Temple.
You need to come see Longshuixia Fissure Gorge for yourself. The walkway is quite easy but you will feel surprised with each perspective of nature made mountain and river.
Local people always come to relax in Eling Park, Chongqing. It might be one place that can help them forget about the pollution.
This is how to block the queue for train ticket purchasing.
I will never forget about my first experience missing the bullet train in China.
Street food in Chengdu will leave its mark on you.
You can sip all soup of Mala noodle in Chengdu but not in Chongqing.
You can also taste spicy soup from Mala hotpot in Chengdu and that would be tasty.
Leshan, big Buddha is taken from the boat view.
Local boat along the way to Leshan shown us their fishing activities.
Temple inside Leshan trekking is comprehensively beautiful. The building was very detailed built and material was considered at every structure.
Chinese style bridge at the end of Leshan trekking was one of our hidden place that we took long time to stay and keep the moment.
Wild monkey at Emei Mountain, they looked cute but monkey is still monkey meaning that they can steal anything from you.
Chinese people pay respect to the bodhisattva Samantabhadra seriously. I saw someone in their group cried along the way to the top.
bodhisattva Samantabhadra at the top of Emei mountain, It was a must to visit destination but the entrance ticket and cable price are quite high at around 400 yuan.
Qing Yin Lake inside Emei was one of my favorite spot.
Qing Yin Pavillion inside Emei was also one of my favorite spot.
You need to go see panda before 9-11am before they go sleeping in the afternoon. You know how lazy panda are.
Red panda is too cute and energetic. They run all the time and try catching birds.
Mount Siguniang view from the road trip will awake you all the time.
We chose Shuang Qiao Valley as it provides shuttle bus, thus requires not much walking. Chang Ping and Hai Zi Valley require more trekking than our choice. But next time I will try Hai Zi to see Mount Siguniang with the lake view.
Snow leaves can be seen only in the morning until the sunlight melts them.
Walking in short distance but wonderful at every glance.
Thank you to my friends that completely fulfil our trip.
You will never walk alone.
Refreshing yourself is the most important when you go on vacation.
Photographer no matter amateur or professional is required in every trip we go.
Tibetan symbol inside Shuang Qiao Valley, Mount Siguniang.
Sitting by the lake and enjoying the Mountain View, then what would you expect more?
Bbq street food inside Shuang Qiao Valley is very fresh. You can see why if you pay attention to the road, looking for the trucks.
Rilong Town is the hotel and restaurant area for tourists like base camp before go trekking.
What a feeling that we get from this trip before back home.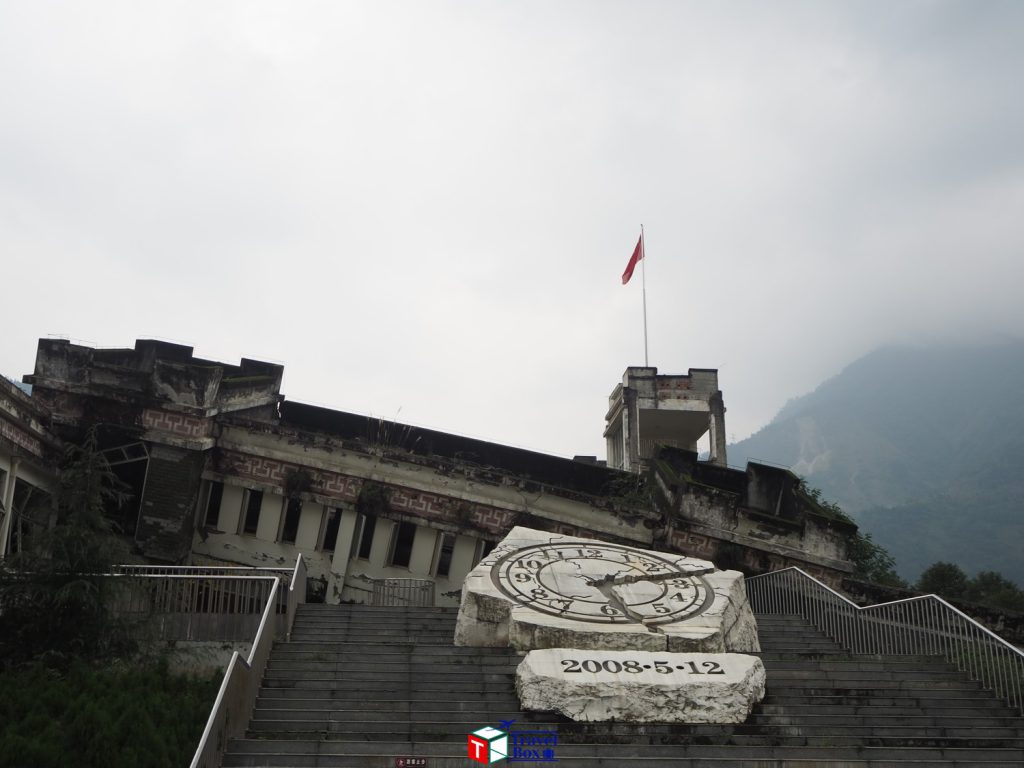 Yingxiu Earthquake Museum is created to remind the tragedy in year 2008.