The street is full of culture and history that someday it might be faded away, which is why no matter you are locals or tourists need to put your foot here and discover it in your unique way. 
I am one of over thousand people that was born on Charoenkrung Street, or New Road (unofficial name in the past when the road was completely constructed in the 19th century.), and since then I have been falling in love with my hometown district. Not to mention the Chao Phraya River, where anyone can take a boat ride or just relaxing by the river, the street itself has unique charming containing varieties of street food, old and historical buildings, combining with the contemporary ones. I would bet not a single person has the same experience on this road along the river.
For me, I always love to walk around each area, look inside, and explore for my favorite spots. That is how I have found my hidden getaway like best places to sit and enjoy river view with the sunset or my preferred authentic street food or where to get to know more about the past and traditional culture. However, I admit that by doing like this it will never be enough to understand thoroughly about the insight and fundamental of each local communities along the road.
What I will do more from now on is through thorough communication with locals in such area.
Someone even locals told that Bangkok has been being developed so fast, which negatively creates a new modernized approach that would completely replace traditional culture in the near future. It happens everywhere including Charoenkrung and that might have made someone losing their faith. From my perspective, I need to look deeper to appreciate the good ones, could be moments or physicals, like seeing the flower inside the trash. It is the only way to keep love for my hometown. Hence, one of my current purpose is to help not to increasing the trash while focusing more on the flower (to be shined and glowed).
Traveling- It leaves you speechless, then turns you into a storyteller – Ibn Battuta
Culture: I always love when someone say we cannot move forward in the right way if we do not know the past extensively. Also, for Charoenkrung Street, everyone can enjoy participating local workshop or just chatting with locals to understand both big picture and in-depth ones. My recommendation for explorers is to visit various local museums e.g. Bangkokian Museum or community like Monk's Bowl Street aka Baan Bat Village. Thus, you will find difference in each culture and that would be a remarkable experience for your journey.
disCover: Charoengkrung is used to be CBD of Bangkok in the past, implying the beautifulness of the area. Diverse ethnicities also live along the street in each alley e.g. French, Chinese (China Town), Khmer, Vietnamese, and Laos village, and Indian area. Just walk in the alley or nearby the river and discover for yourself, then you will find where you love the most and the main reason behind it.
Cuisine: If you think of trying street food in Bangkok, then Charoenkrung Road cannot be missed. I can whisper to my close friends that this area contains numerous greatest food stores in terms of food categories, specifically braised pork, pork knuckle, or even Dim Sum and Indian Food. You can also enjoy street food in the late night if you want but you need locals to figure where to get tasty.
To remind you once again, locals especially born one certainly know much better than others including tourists do and their suggestions will be your most value.
I am also one of the locals that always would like to bring you discovering Charoenkrung Road in a local way aligning with your preference.
You could not travel along the street all in one day but I will give you the sense of it, an example of 1-day itinerary on Charoengkrung Road;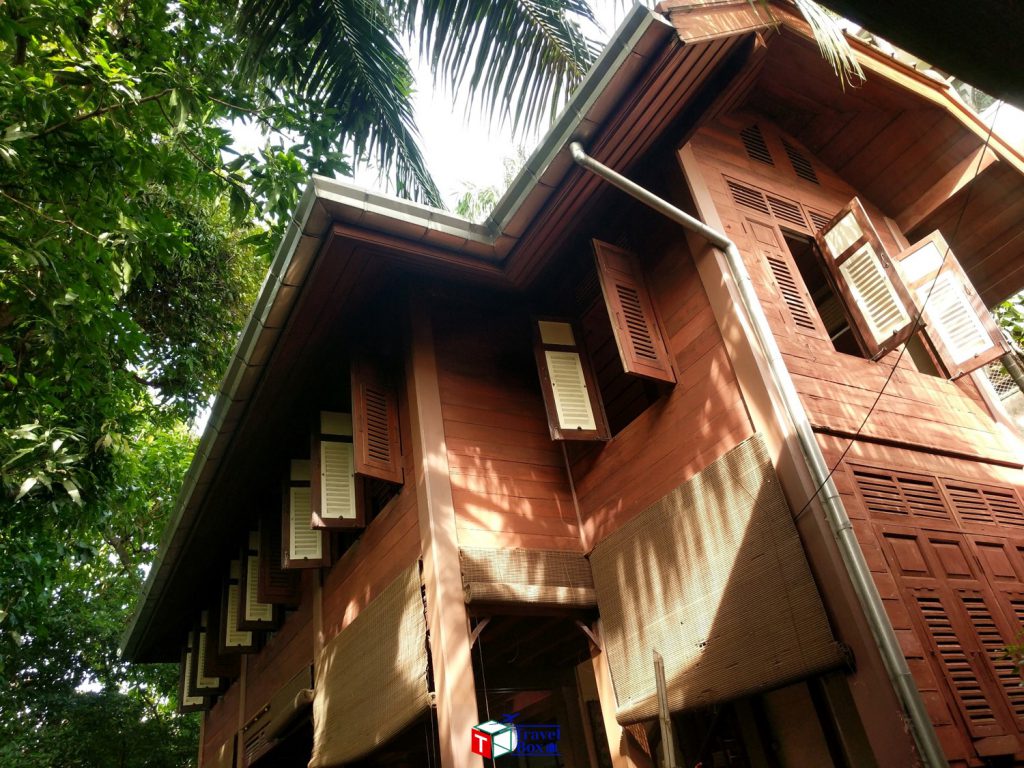 STOP 1: Morning
Bangkokian Museum – where to learn about Bangkok especially in the past.
พิพิธภัณฑ์ชาวบางกอก
STOP 2: Morning
Grand Postal Office and Thailand Creative & Design Center – where to see the combination of old and new way of thinking.
ไปรษณีย์กลาง และ TCDC
STOP 3: Morning
Old Customs House – where to see what is left when the time has changed.
ศุลกสถาน
STOP 4: Lunch
Indian Street Food – where to enjoy one of the best local Indian street food.
ร้านอาหารแขก
STOP 5: Snack After Lunch
Vietnamese-Thai Style Spring Rolls – where to completely fill your stomach before making next move.
ปอเปี๊ยะญวน ร้านก๋วยเตี๋ยวแคระ
STOP 6: Coffee After Lunch
Happy Espresso – where to refresh for the afternoon journey.
ร้านกาแฟ Happy Espresso
STOP 7: Afternoon
Talad Noi – where to walk and see the traditional culture.
ตลาดน้อย
STOP 7: Afternoon
Talad Noi – where to walk and see the traditional culture.
ตลาดน้อย
STOP 8: Afternoon
Temple along the river – where to feel utmost peaceful along the river.
วัดริมแม่น้ำเจ้าพระยา
STOP 9: Afternoon
Thai Massage inside temple – where to relax your feet after all day long.
นวดโบราณแพทย์แผนไทย
STOP 10: Snack before Dinner
Thai Style Crepe – where to feel surprisingly delicious, and one day you might not find this again.
เครปไทย
STOP 11: Easy Dinner
Fish and Seafood Rice Soup – where to eat like locals.
ข้ามต้มปลาและหอยนางรม
If you still have energy after dinner, you can enjoy chillaxing near the river or around the old town. There are so many places for you to sip beer, listen to music, see the night view from the temple, or even do some shopping. All can make you have a night dream 🙂
WELCOME TO CHAROENKRUNG ROAD!